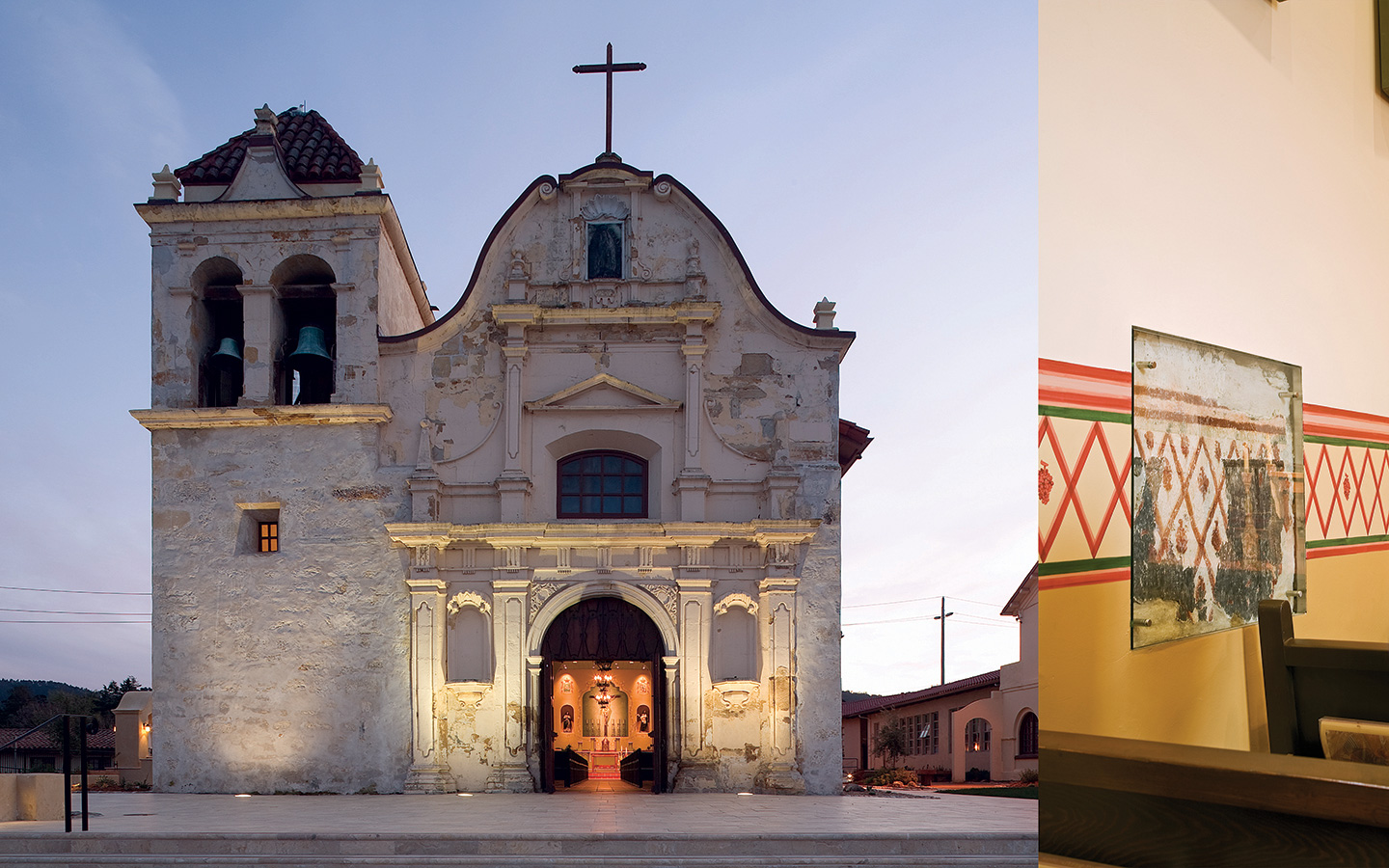 Preservation Technology
The Preservation Technology Studio understands the opportunities presented by the continuing use of existing and historic buildings. By blending good design, new technology, and sustainable practices, we extend the service-life of these structures and their character-defining components. Because we understand historic building materials and their changing uses over time, we are able to respond to our projects quickly, and to guide sound evaluations and repair decisions.
Material Conservation & Condition Assessments
Our conservators are experienced professionals with knowledge of building materials, deterioration mechanisms, and repair techniques. Our collective experience ranges wide—materials science and conservation, carpentry, structural engineering, and architecture—yielding a multi-disciplinary approach to our condition assessments and material analyses. Our shared understanding of historic buildings means better decisions about how to do condition evaluations and repairs. Our approach is a sustainable one, emphasizing treatments that are reversible and don't impact the rest of the structure or the environment.
We are able to inform our clients about simple maintenance planning and service-life; preparing thorough historic structure reports, HABS documents, and conditions reports; and determining conservation-focused rehabilitation schemes. We have worked on projects with stone, terracotta, concrete, wood, brick, adobe, building metals (including steel, aluminum, monel, copper, and bronze), paint, and various interior finishes. Our value lies in our ability to adapt to the conditions of your project, and to provide quality information and solid direction.
Select Awards
Sather Gate and Sather Tower, University of California, Berkeley
State of California Governor's Historic Preservation Award
Preservation Design Award, California Preservation Foundation
Antelope Valley Indian Museum, Lancaster, CA
Preservation Design Award, California Preservation Foundation
Preservation Award, Los Angeles Conservancy
American Association of State and Local History (AASLH) Leadership in History Award for Structural and Environmental Controls Improvement
Royal Presidio Chapel, Presidio of Monterey, CA
Preservation Design Award for Craftsmanship / Preservation Technology, California Preservation Foundation

Featured Projects
Featured Projects
Antelope Valley Indian Museum, Lancaster, CA
Royal Presidio Chapel, Presidio of Monterey, CA
Sather Tower Rehabilitation, University of California, Berkeley, CA
Desert View Watchtower, Grand Canyon National Park
Asilomar Conference Grounds, Monterey, CA
Market Square/1355 Market Street, San Francisco, CA
Hoover Pavilion, Stanford University
Aronson Building/706 Mission Street – on the boards
Clinical Sciences Building/UC Hall, University of California, San Francisco – on the boards
Hunt Ranch Historic Structure Report, CA Dept. of Parks & Recreation
Services Offered
Conservation Planning
Maintenance Planning – Including Diagnosis, Service-Life Prediction, And Life-Cycle Costing For Historic Assemblies And Materials
Conditions Assessment & Evaluation
Existing Exterior Facade Consultation
Window Assessments
Paint Analysis
Rehabilitation and Repair Recommendations
Preparation Of Construction Documents and Repair Specifications
Construction Administration
Historic American Buildings Surveys (HABS)
Historic Structure Reports (HSR)