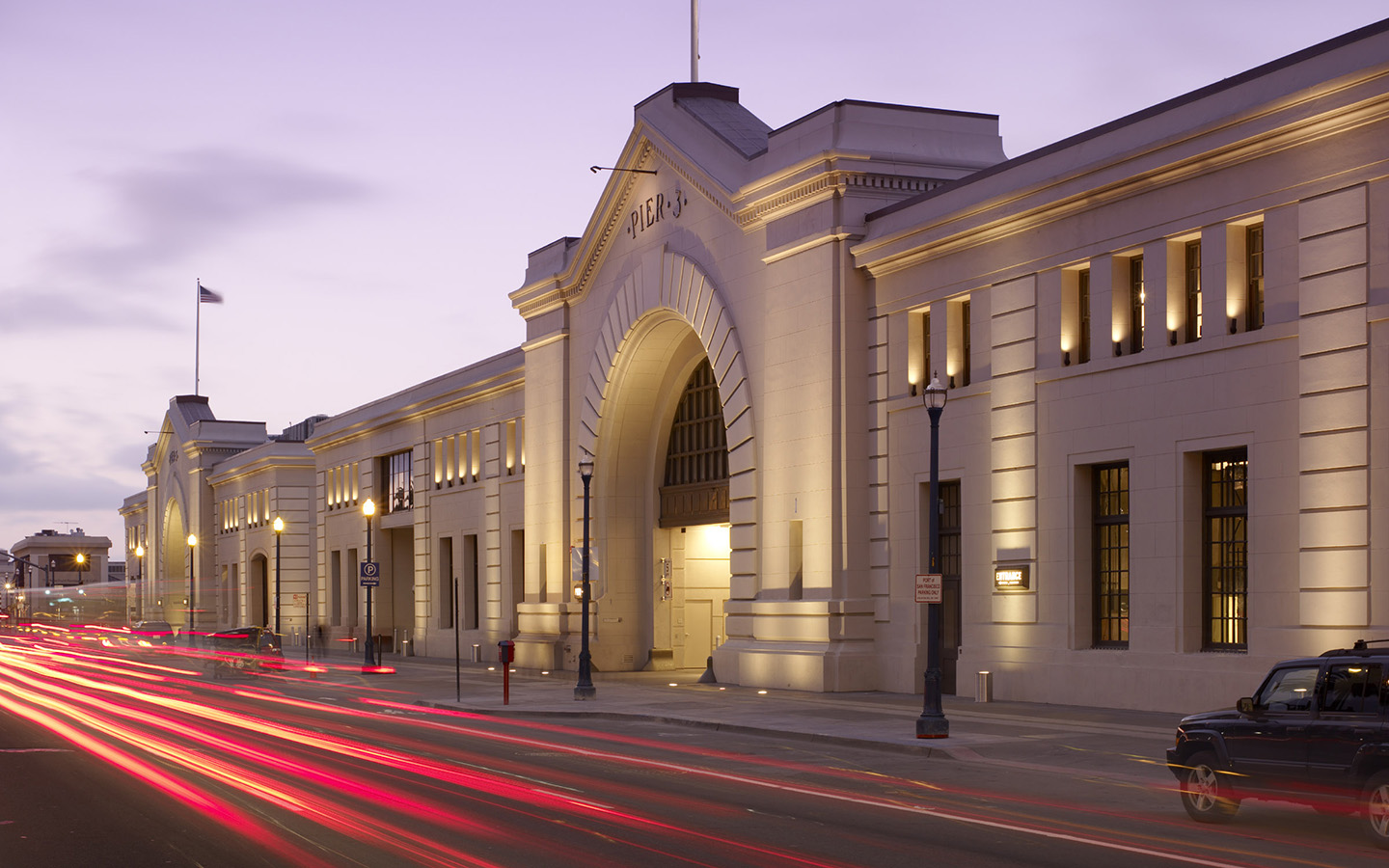 Architecture
New Design in an Existing Context
Page & Turnbull's Architecture Studio provides design for existing buildings as well as new structures. We work both as architects of record and consulting preservation architects, always inspired by context. Our design philosophy centers upon imagining change: compatible change, balancing stewardship, flexibility, and long-term durability for new designs and historic rehabilitations alike.
We understand that each building will have its own set of physical conditions, and that any new design will be informed by our client's goals, user group preferences, and of course potential cost. We often collaborate with our other studios to deliver a complete and holistic approach. We emphasize open communication, strictly defined schedules, and transparent project management in our projects. With these strategies, Page & Turnbull has been fortunate to obtain much of our work from repeat clients or recommendations.
Sustainability
It is more sustainable to preserve, rehabilitate, and restore an existing building, reusing the embodied energy and materials of that structure, than to start anew. Page & Turnbull has always placed environmental and social sustainability at the core of its practice, and we are constantly adjusting our services to produce sustainable and resilient design. With climate change upon us, we prepare our buildings not only to minimize impact on the environment from the outset, but to withstand harsher environmental conditions if they appear. 

Awards
Exploratorium at Pier 15
Honor Award for Energy & Sustainability, AIA, San Francisco Chapter
Leland Stanford Mansion
Governor's Historic Preservation Award, Office of Historic Preservation, California State Parks
Ferry Building
National Trust for Historic Preservation, San Francisco
Excellence in Design, AIA San Francisco Chapter
Design Award for Rehabilitation and Reuse, California Preservation Foundation
Public Health Services Hospital (Presidio Landmark), Presidio of San Francisco
National Trust Advisory Council on Historic Preservation Award for Partnerships in Preservation
Governor's Historic Preservation Award
California Preservation Foundation Preservation Design Award
Honor Award for Historic Preservation and Innovation in Rehabilitation, AIA San Francisco Chapter
Featured Projects
Hearst Castle Pool Rehabilitation, San Simeon, CA – on the boards
Old Salinas Jail Feasibility Study, Salinas, CA – on the boards
ACT Strand Theater, San Francisco, CA – on the boards
Exploratorium at Pier 15, San Francisco, CA
Walt Disney Family Museum, San Francisco, CA
Wyman Avenue Residences, Presidio of San Francisco, CA – part of a LEED-Neighborhood Development (LEED-ND) within a historic district, the first in the country.
Leland Stanford Museum, Sacramento, CA
Market Square, San Francisco, CA
Colma Community Center and History Museum, Colma, CA
140 New Montgomery, San Francisco, CA
Chun Residence, Los Angeles, CA
Hunter's Point Shipyard Feasibility Study, San Francisco, CA
Hearst Memorial Mining Building, University of California, Berkeley, CA
Services Offered

Architecture
Preservation Architecture
Code Analysis
Feasibility /Test Fit Studies
Concept Design
Comprehensive Architectural Programming
Schematic Design
Design Development
Bidding & Negotiation
Construction Documents
Construction Administration
Value Engineering
Peer Reviews
Historic Structure Reports (HSR)
Building Relocation